Virtual Walk

Sunday, 18 October 2020

Start Time 10:00 AM
Raised so far
$0.00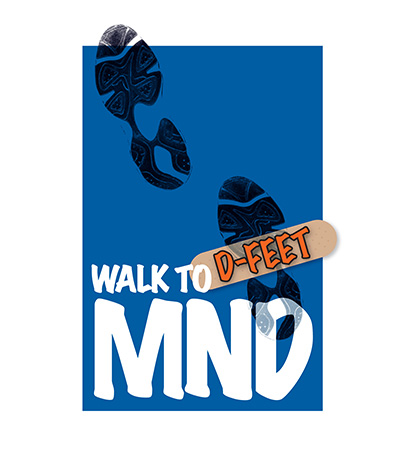 $0.00
Virtual Walk to d'Feet MND
Join us for our first Virtual Walk to d'Feet MND Sunday 18 October, 2020. You may be feeling isolated, but by joining us in our Virtual "Walk to d'Feet MND" you won't be walking alone.
All you need to do is sign up (along with anyone you want to be part of your team including your pooch) and chart out a walk in your neighbourhood or on your favourite walking track so our MND community all over NSW, NT and the ACT can walk together. On the day you can send us your photos and videos so we can post them on Facebook and Instagram. If we can't be together physically, we can still share an amazing community experience.
Get your family, friends and pooches (no more than 10 in a group please) and register so we can show support for people battling the challenges of motor neurone disease. We have reduced registration rates for this event with $5 for an individual and $10 family group or team and free registration for the pooch. And don't forget to order your exclusive virtual walk t-shirts so we can look all matchy-matchy on the day! A bonus also for All funds raised will go toward providing essential equipment, services and support for people living with MND and their loved ones and funds for Research.
Walk to d'Feet MND
The name of this event reflects the hope and inspiration these special days provide for the MND Community.
Teams made up of family, friends, colleagues and individuals, regardless of age or fitness levels Walk to raise funds and awareness for research and support for people living with motor neurone disease.
For further Information contact us at fundraising@mndnsw.asn.au or 1800 777 175